come grow with us
Pitt and Wells accountants are an accessible, professional and friendly firm.  We deliver outstanding service to our clients with a very responsive approach.  We give our clients certainty offering an up front pricing structure.  Our goal is to help your business  perform to its full potential while supporting you for the longer term.
our mission
To offer an approachable, knowledgeable and an efficient accounting service to businesses of all sizes. Helping business perform to achieve their goals.
our vision
To create long lasting relationships with our clients with a hands on approach.
our values
Trustworthiness, Loyal, Integrity, Teamwork, Passion, Balance
Why choose us:
1. excellent customer service
Responsive to our clients queries and keeping them informed on any deadlines that need to be met and up to date with the ever changing laws that relate to their business.
2. certainty
Offering an upfront fixed fee gives our clients certainty on future costs
3. personal
Always understanding our clients have their own personal dreams and concerns. Every business is different.
4. free initial consultation
Make a time to meet with us and go through your future business goals.
Meet our professional team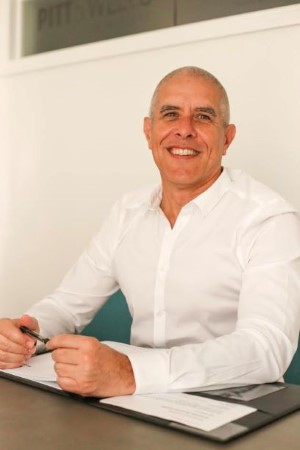 Stephen has an extensive background in accounting services and finance. A key to his success is understanding the need for a close relationship with his clients to help them grow their business and provide sound advice. He understands the needs of a young trade persons taking their first steps to establish their business to the large well-established SME looking for expertise to take them to the next level. Stephen through his professional career has dealt with a broad range of industries including construction, trade, retail, international trade and professional services as well as insolvency issues and turnaround strategies. Professionally Stephen holds a Master of Professional Accounting, an MBA and is a registered tax agent as well as being a member of CPA Australia.
Kristie has over 10 years of experience providing accounting services to businesses and individuals. Kristie has worked as a commercial accountant which has given her a very hands on approach and an understanding of how businesses run internally. Growing up in rural Queensland has also given her extensive knowledge of businesses in the primary production industries. Kristie's expertise is spread across many industries some including, building and construction, health, primary production, early childhood education, non-residents and aviation.
Book an appointment with us or
get in touch